Youpin crowdfunding reproduces the price killer, which is as fun as Dajiang mecha. Crowdfunding is only 399 yuan
Fast and Furious, not only the heroic driving of a real car, but also the interactive fun of remote control racing, obviously the latter has a lower cost to obtain these pleasures. In the past, it was a popular and simple four-wheel-drive car when I was a child. Now, the remote control car has become much more complicated, such as the DJI Mecha Master S1, which can compete competitively. However, the price of 3499 discourages many small partners.
Recently, Xiaomi Youpin is crowdfunding a similar product, the Baofengism intelligent interactive mecha, which can also be used for omnidirectional movement, infrared battles, and water bomb shooting. The crowdfunding price is only 399 yuan, which is almost one-tenth of the DJI mecha, which inspired my childlike interest and would like to share with you.
Packing list: body, gimbal, remote control handle, charging cable, lithium battery, plastic bottle, screwdriver, goggles, ten bags of crystal bombs and instructions.
Explosionist intelligent interactive mecha is composed of two parts, the body and the gimbal. The two are connected by a magnetic structure, and the replacement is simple and convenient. In the future, other modules can also be added, such as the PTZ image transmission module, and the scalability also increases the later playability.
The magnetic attraction of the gimbal is still quite strong, and the vertical magnetic attraction is very strong. If you drive fast on a normal level road, the gimbal will not fall. If the continuous drop is more than 10 cm on a concave road, it will still fall upside down. Pay attention to slow down on this road section.
This is a good combination. The lines of the fuselage and the gimbal are very tough. It has the style of mecha in sci-fi films. The cool and hard-core tank looks very attractive. Mine is a high-grade white color scheme, and you can also choose a metal black color scheme. The body of the mecha is made of ABS aviation plastic material, which has the characteristics of resistance to falling and collision, and is suitable for this kind of battle toys.
The front and rear of the body are also equipped with an anti-collision beam design, which can better protect the body and can be disassembled. Some people may think that the overall white body looks simple. If there are camouflage colors or body stickers in the later stage, it can be decorated more cool.
The most conspicuous features of the Explosionist intelligent interactive mecha are four tires with a diameter of 11cm, which are called Mecanum tires. They do not need to turn left and right like ordinary tires, and they can move freely without changing the direction of the wheels themselves. This is a kind of omnidirectional wheel, which can realize forward movement, lateral movement, oblique movement, rotation and other movements, especially in narrow spaces, it can move more flexibly.
This is a multi-function remote control handle, which is very fast to boot in seconds, and there is no delay in button operation. The antenna of the handle is only for decoration. There are many buttons on the handle, including music switch, collimator switch, left rotation, right rotation, programming execution button, battle mode switch, second-speed speed switch, and third-speed mobile mode switch. For the first time You need to be familiar with it to get started.
The high-speed mode of Explosiveism Intelligent Interactive Mecha can reach 12Km/h, and the fastest low-speed is 6Km/h, and the power is still quite strong.
This is a turret head, which integrates water bomb shooting, laser sight, and infrared linkage, all of which are prepared for competitive battles. Infrared battles require more than two mechas. After online, you can simulate real power destruction. For example, if you hit the wheels, the machine will crash, and you can continue to battle after restarting.
The mecha can be programmed to set some actions, and use the three-speed drift (straight line, winding pile, simple) mode, which can better avoid the opponent's attack and make the battle more playable.
Before the crystal bombs are soaked, they are very small particles. Such a small package is 500 pieces, and it is actually about 300 pieces. Only one bottle cap can be soaked for daily play. Prepare a larger container for foaming hair. The volume of the brewed crystal bombs will be several times larger, which is slightly larger than the pearls in the milk tea that your girlfriend drinks. Another day, try the power of pearls while her girlfriend is not paying attention.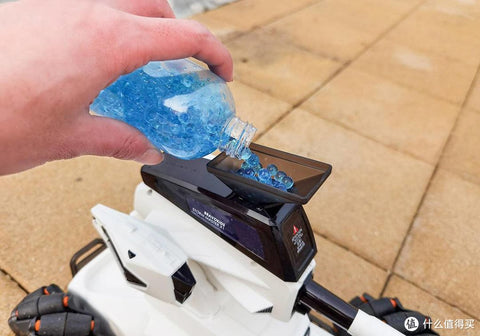 It can load 50 rounds at a time and is equipped with a funnel for easy loading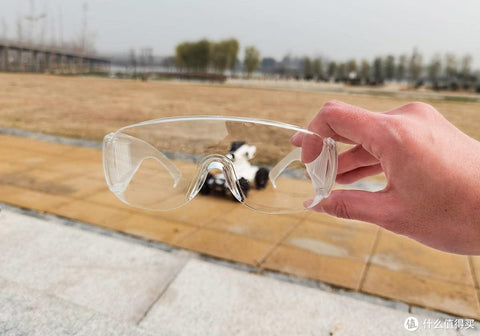 The crystal bullet is made of polyacrylamide, which will degrade naturally after being hit. It is safe, non-toxic and environmentally friendly. You can rest assured to use it, but please don't eat it. In addition, it is also equipped with goggles, which is safer when playing against each other. Pay attention to playing in an open area and don't hit others.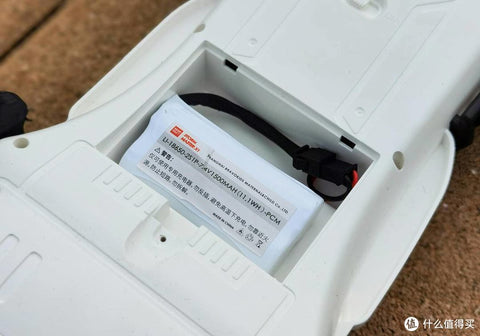 In terms of endurance, the remote control uses three No. 5 batteries for power supply, and the explosive wind intelligent interactive mecha uses two 18650 batteries for power supply. The battery capacity is 1500mah, and the full power can play for about 40 minutes. The 18650 battery is equipped with a charging line, which can be recycled and can play.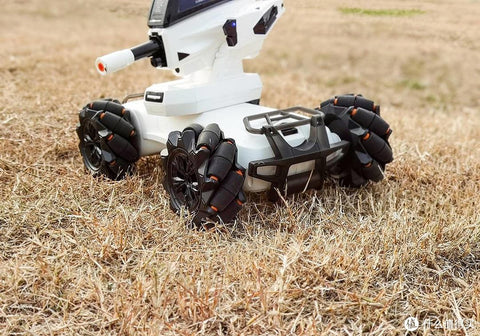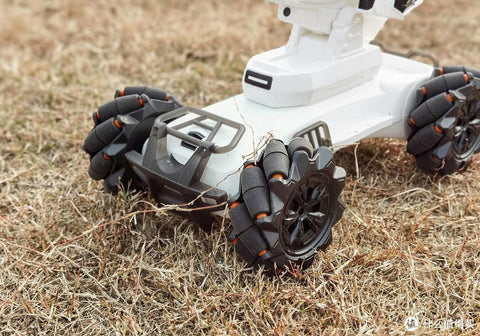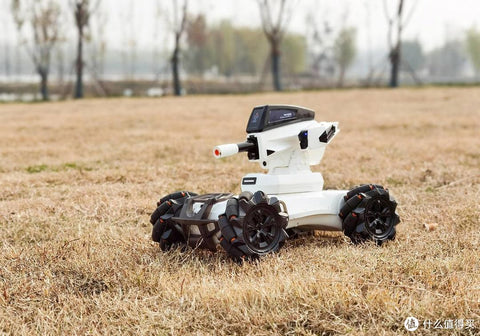 In general, the explosive wind intelligent interactive mecha has high playability. Water bomb shooting and infrared online battle can enjoy the fun of competitive battle. Especially for teenagers who are infatuated with chicken eating and other games, interactive mecha can reduce addiction during play and go out of the room to play sports.